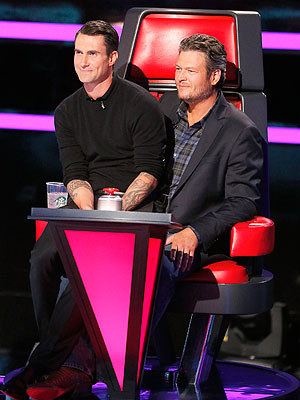 Trae Patton/NBC
The final week of blind auditions on The Voice kicked off strong Monday for Team Blake and Team Adam, as each coach earned four more artists and battled for the night's strongest singers.

It was also an evening of memorable and falsetto-filled soul performances, capped by 38-year-old Josh Kaufman, an academic tutor from Indianapolis, who stunned with his passionate version of George Michael's "One More Try," earning the night's only four-chair turn.

So inspired was the singing, that Adam Levine was standing up and pumping his fist in excitement before the song was even over.

"Damn… badass," Levine enthused. "That is such a tough vocal to conquer. I was goosebumps."