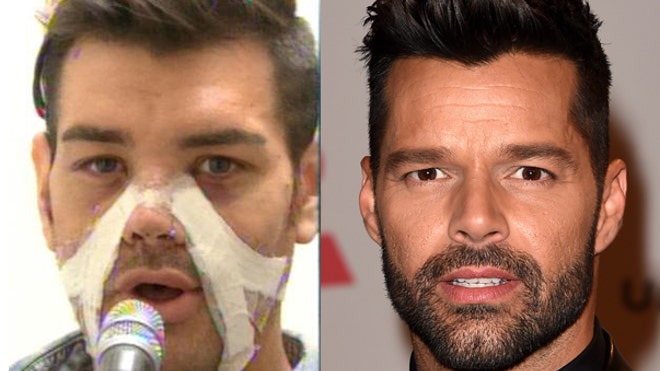 A young man in Argentina has undergone several plastic surgeries to look like his idol Ricky Martin.
Fran Mariano, who is known for participating in the show "Cuestion de Peso," had more than half a dozen surgeries on his face to look like his idol.
"I operated my nose for the fourth time, had liposuction on my cheeks and with that same fat had lipo-transference in the cheekbones," Mariano told the Argentinian newspaper
Diario Show.
"Then I took off the nasolabial folds from my face and they were filled with methacrylate as well as in the forehead. Also, I got a touch-up on the chin for the third time, for poor scarring."
He said it was the fourth time he went under the knife to look like Martin and he is satisfied with the results.
"I was operated (last Saturday) with Anibal Lotocki and I'm really happy with the changes that I'm having," Mariano added.
Although he seems to be at his physical best, Mariano said he suffers because he has not found love.
"The reality is that every time I submit myself for surgery, I deposit many hopes and a lot of pain as well, for all the time that I felt different. However, no surgery fills the void I have," Mariano said. "In fact I have spent all day crying, I think that I seek perfection in me, but I cannot find someone to love me."
Native Americans allowed to sell, grow marijuana, DOJ says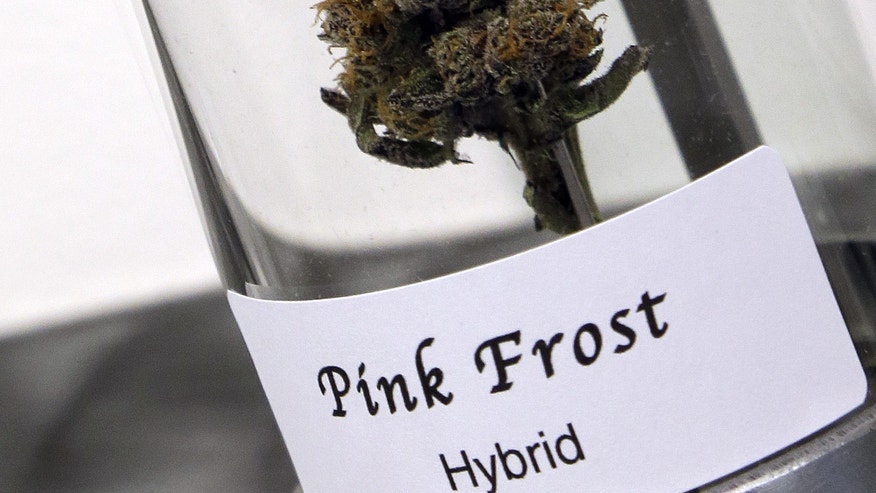 Native American tribes are allowed to grow and sell marijuana on their lands as long as they follow the same laws laid out for states that have legalized the drug, the U.S. Justice Department said Thursday.
The announcement could give rise to rich new business on reservations, unlike casino gambling, some advocates say. Only a handful of tribes have interest in the marijuana business.
Oregon U.S. Attorney Amanda Marshall said that the Justice Department policy addresses questions raised by tribes about how legalization of pot in states like Oregon, Washington and Colorado would apply to Indian lands.
"That's been the primary message tribes are getting to us as U.S. attorneys," Marshall said from Portland. "What will the U.S. as federal partners do to assist tribes in protecting our children and families, our tribal businesses, our tribal housing? How will you help us combat marijuana abuse in Indian Country when states are no longer there to partner with us?"
Only three tribes in California, Washington state and in the Midwest have only expressed interest in selling the drug, Marshall said. It is unclear if it will really take off the way casinos did.
One South Dakota tribe rejected a proposal to allow marijuana.
Oglala Sioux tribal Councilwoman Ellen Fills the Pipe, chairwoman of the council's Law and Order Committee, said Thursday she needs to review the federal policy more thoroughly but that given her long background in law enforcement, she opposes loosening marijuana laws.
"For me, it's a drug," Fills the Pipe said. "My gut feeling is we're most likely going to shoot it down."
In Oregon, former Klamath Tribes chairman Jeff Mitchell said communities everywhere deal with drug and alcohol issues, and tribes are likely to proceed carefully.
"I have confidence in tribal government that they will deal with it appropriately and they'll take into consideration social and legal aspects, as well as other implications that go along with bringing something like that into a community," Mitchell said.
Marshall warned that marijuana is still illegal under federal law. Problems could arise for tribes with lands in states that outlaw marijuana due to the likelihood that pot would be transported or sold outside tribal boundaries, she said.
Tribes selling marijuana may not be subject to state or local taxes allowing them to undercut off-reservation sales.
A lot of tribes are expected to consult the idea of selling marijuana.
With limited resources and vast amounts of territory to cover, federal prosecutors will not prosecute minor cases, Marshall said.
The tribal policy is based on an August 2013 Justice Department announcement that the federal government wouldn't intervene as long as legalization states tightly regulate the drug and take steps to keep it from children, criminal cartels and federal property.
U.S. attorneys also reserve the right to prosecute trafficking, firearms violations and possession of marijuana on federal property.