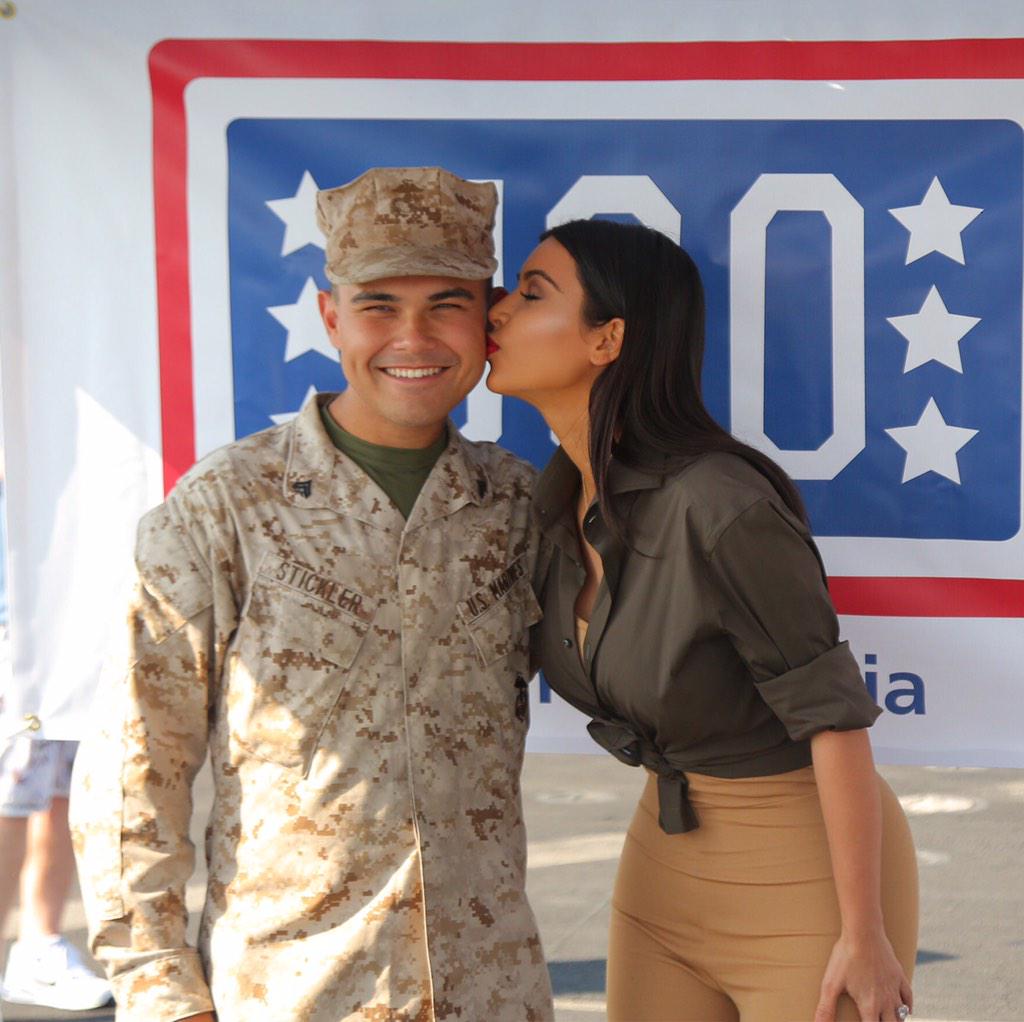 The reality star – following in the footsteps of stars like
Marilyn Monroe
and
Elizabeth Taylor
, and more recently
Brooklyn Decker and Chrissy Teigen
– gave troops a pre-Thanksgiving treat Nov. 24 by touring the U.S.S.
San Diego
aircraft carrier, stationed in Abu Dhabi.
She posed for plenty of photos, of course, and posted many of them to
Twitter
and
Instagram
– including one where she is seen kissing the cheek of a grinning Marine.
"Kisses to the troops! Thank you for all you do! Was an honor to meet you all," she wrote.
Kardashian, 34, made the visit while touring the United Arab Emirates to promote her latest perfume.
Stephen Hawking Wants To Be A Villain In A James Bond Movie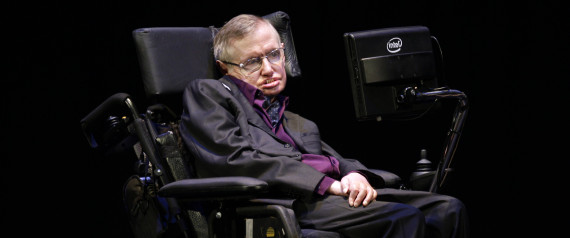 Hawking, 72, is featured on the cover of the magazine's January issue, which goes on sale on Thursday.
Shooting is expected to begin soon on the next Bond film, and Hawking has some stiff competition. Rumors have
Christoph Waltz playing the villain
in the film, tentatively set for release next autumn.
In the Wired interview, Hawking spoke about how his real voice became so slurred that it was difficult to understand -- until the computer took over his speech duties.
"I was able to speak with a speech synthesizer, though it gave me an American accent," Hawking said. "I have kept that voice, because it's now my trademark."
Hawking suffers from amyotrophic lateral sclerosis (ALS), a debilitating disease that has taken his voice and left him confined to a wheelchair. Since 1997,
he has used a computer to speak
, which he operates with a muscle in his cheek.
Say Hello To Italy's First Female Astronaut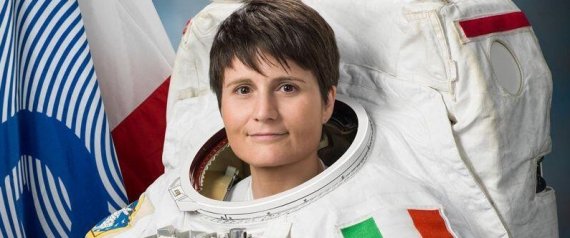 No Italian woman had ever flown in space until last Sunday, when ESA astronaut Samantha Cristoforetti, a 37-year-old captain in the Italian Air Force, rocketed to the International Space Station last week, where she will remain until May 2015.