"Scandal" actress plays Anita Hill in film based on 1991 Supreme Court nomination hearings
"Dope" writer, director and producer Rick Famuyiwa is set to direct the HBO film.
"Confirmation" details the explosive 1991 Clarence Thomas-Anita Hill Supreme Court nomination hearings, which brought the country to a standstill and forever changed the way we think about sexual harassment, victims rights and modern-day race relations.
KERRY WASHINGTON ON THE COVER OF MARIE CLAIRE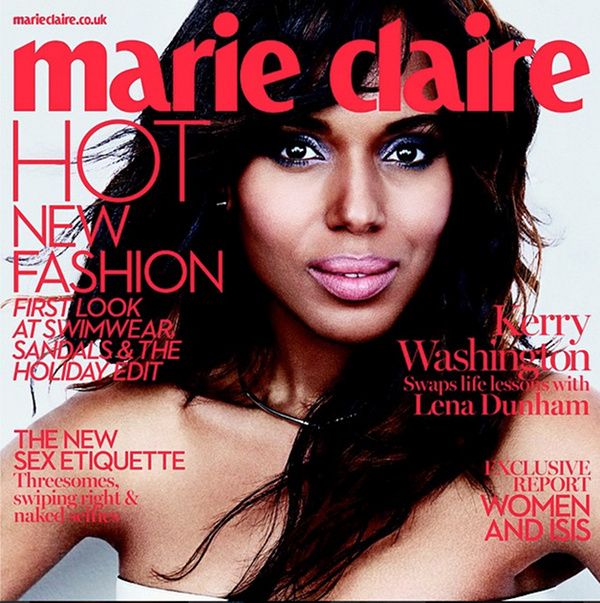 Following several controversial magazine
covers
,
Kerry Washington
looks absolutely stunning in the new issue of
Marie Claire
Everything about Kerry Washington screams confidence, and her May cover is no exception. Her brown eyes look fierce with purple shadow across the top and bottom of her eyelids (#eyeshadowgoals); her lips lie slightly parted, painted with a matte pink that enhances her whole face.